Compost in May campaign
The 'Compost in May' initiative aims to inspire individuals and communities to embrace composting as a sustainable practice that benefits both the environment and their gardens. By diverting organic waste from landfills and turning it into nutrient-rich soil, we can reduce waste, conserve resources, and support healthier plant growth. Join us this May in the effort to compost and make a positive impact on our environment!
These resources include social media tiles and videos featuring the 'Earth-cycle' character from the GREAT Sorts behaviour change campaign, as well as real-life actors showcasing positive norms and behaviours towards composting. They are available for use by local governments, regional councils and other stakeholders and can be downloaded below.
We understand that some stakeholders may want to co-brand our campaign assets or tailor them to suit their specific food waste reduction initiatives. We welcome this collaborative approach and encourage you to leverage our resources to amplify your message. Should alteration of creative assets be required, please call the Department of Water and Environmental Regulation on (08) 6364 6979 or email info@wastesorted.wa.gov.au.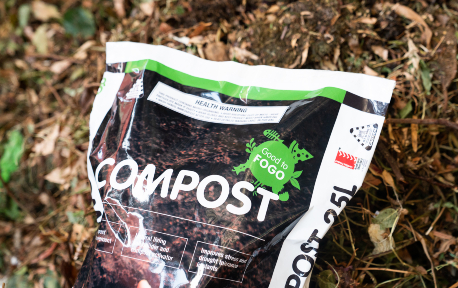 Individual assets for
Compost in May campaign
| Asset | Last Updated | Preview | Download |
| --- | --- | --- | --- |
| Compost in May 10 second animations | 27 April 2023 | | download |
| Compost in May 30 second FOGO video | 27 April 2023 | | download |